Cypress Village is adding ANOTHER neighborhood to their wonderful community!

---
Too bad the houses won't have any home improvements until bought and designed by the homeowners.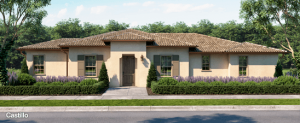 If only there was a way to get the job done before moving in…. WAIT!
Call Classic Improvement Products after purchasing the home and we'll come consult, measure & install in just 4 weeks!
---
What can we offer to your new home?
Lifesource water systems,
Window treatements (interior shutters, blinds, shades),
Retractable Stowaway screen doors &
Motorized power screens for the California Rooms.
Here are 5 Reasons to buy from Classic for your next project!
We are a family owned business.
Our Contractor's License number is 858310 and we are fully bonded and insured.
We have been in business since 2003.
Our team of 20+ is 100% employee based. We use zero subcontractors.
We are a 5-Star rated company on Yelp, Google, Facebook & Houzz.
So if you're planning on being the first to move into these new homes, give us a call and get started on your next home improvement project!
---
(877) 960-0594