RV SportScreens Brochure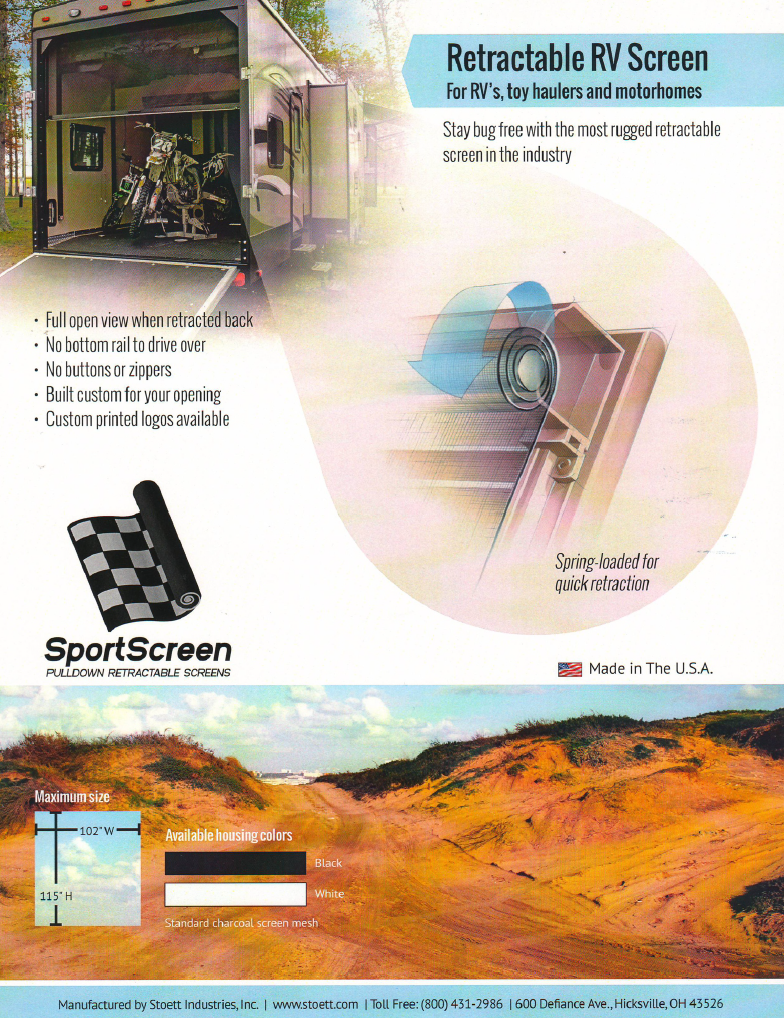 We're Dedicated to Delivering a 5-Star Experience
Past Customers Are Our Best Advertisements
"They were friendly and cleaned up after themselves."

Ken N.

"We are very impressed with the product and the customer service"

Paula L.

"I promise you will not be disappointed!!"

Carmelo L.

"William was completely professional, showed up on time and left the area cleaner than when he arrived."

Christine S.

"I will totally go with these guys again in a heartbeat!"

Matt S.

"If you don't have them in your bidding process you lose!"

Donald H.

" I highly recommend Classic Improvement Products as they are professional and dependable from start to finish."

Jeana F.

"I enthusiastically recommend this company!"

Lynda L.

"Tamara has been absolutely wonderful to work with and is extremely pleasant!"

Chris B.

"Great family owned business that puts their customer's satisfaction first and foremost."

Jennifer G.

"Great company to work with. They are just amazing and so nice."

Dorris T.

"I highly recommend Classic Improvement Products."

Jan L.

"Our oversized power shades are amazing! Very happy."

Adam B.

"We have received so many compliments from our friends!"

Susan N.

"Every employee we had contact with was professional and courteous."

Teresa J.