RV SportScreens Brochure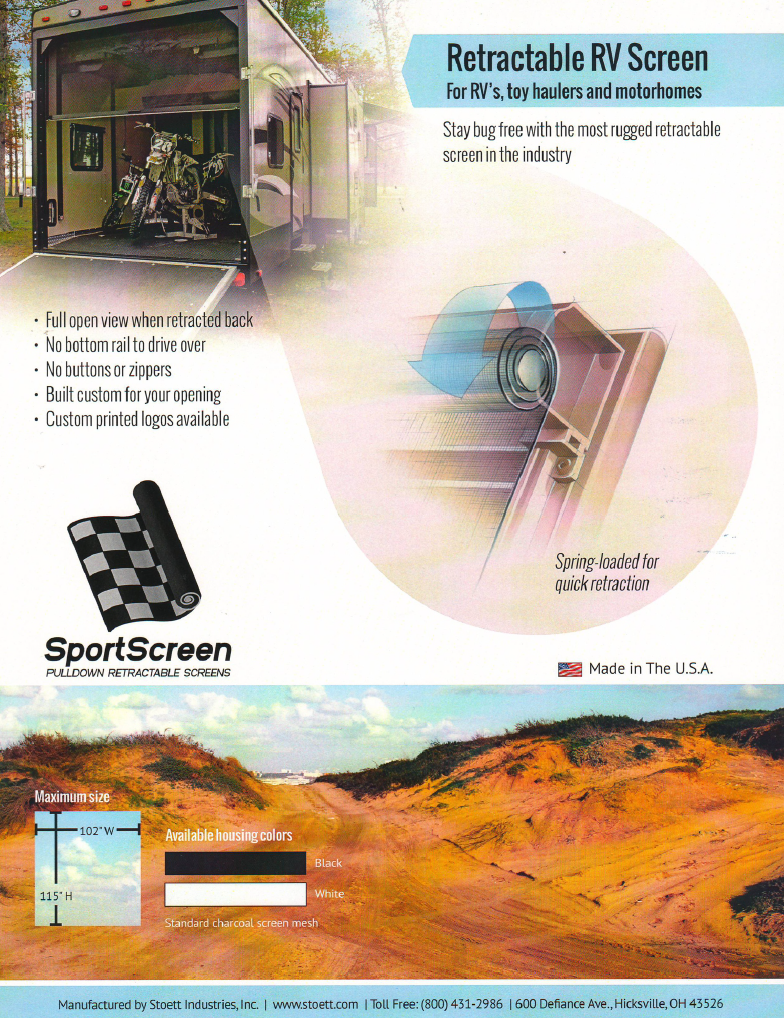 We're Dedicated to Delivering a 5-Star Experience
Past Customers Are Our Best Advertisements
"We are very impressed with the product and the customer service"

Paula L.

"Front office staff is friendly and installers were prompt and professional. "

Cindy F.

"We have received so many compliments from our friends!"

Susan N.

"I am a very happy customer!"

Carol J.

"I have been using them since 1996 and they are the best!"

Jeff C.

"The customer service with this company is off the charts."

A K.

"Do it! You'll be glad you made the call."

Michael K.

"He did a fantastic job as everything looked amazing when he was done."

Kevin S.

"I would recommend them to anybody!"

Jeannie C.

"She was professional honest and did a superb job!"

Heidi D.

"William was completely professional, showed up on time and left the area cleaner than when he arrived."

Christine S.

"It is AWESOME when a company meets if not exceeds your expectations."

Tanya R.

"He did a very fast quick and clean job."

Sally H.

"If you don't have them in your bidding process you lose!"

Donald H.

"Our oversized power shades are amazing! Very happy."

Adam B.