RV SportScreens Brochure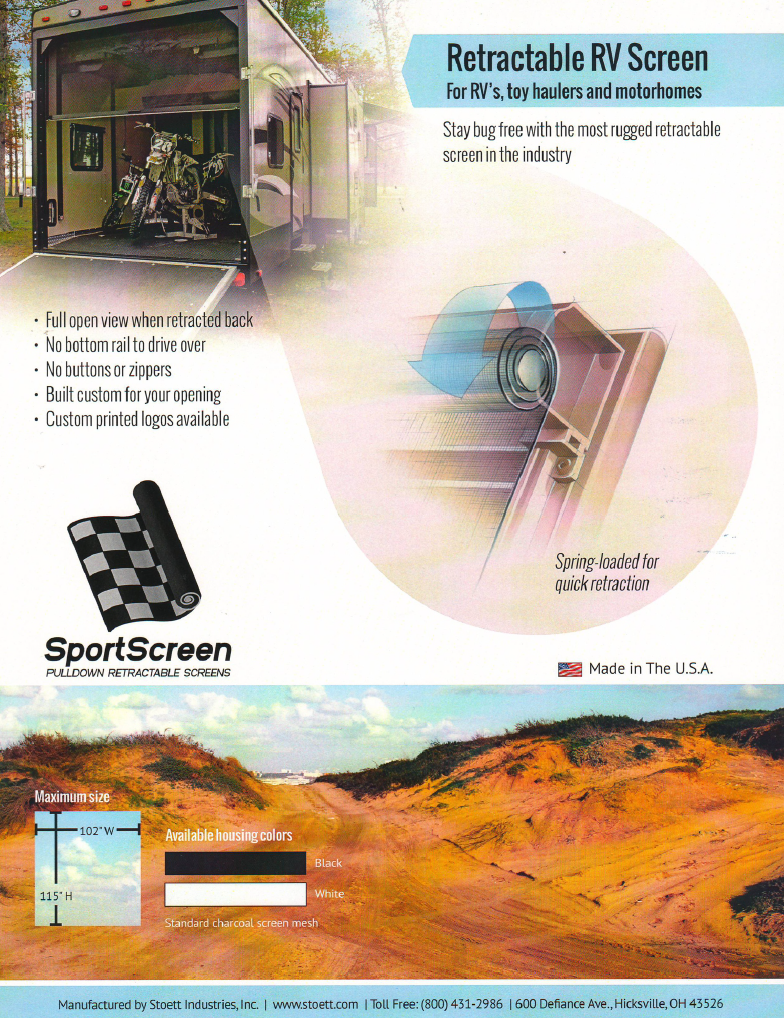 We're Dedicated to Delivering a 5-Star Experience
Past Customers Are Our Best Advertisements
"They did an outstanding job of customer follow up and kept us in the loop throughout the project."

Michael M.

"He did a fantastic job as everything looked amazing when he was done."

Kevin S.

"The customer service with this company is off the charts."

A K.

"Our only regret is that we didn't make this change sooner!"

Michele N.

"Every employee we had contact with was professional and courteous."

Teresa J.

"We were so excited to finally get them installed and was well worth the wait."

Thalia R.

"Installers were very personable and did a fantastic job with immaculate cleanup."

Steve R.

"Tamara kept in touch with me the entire process and went above and beyond what was promised."

Quy N.

"GAME CHANGERS!!!"

Brian W.

"From their customer service in the office to the installation team, they are top notch."

Lorraine C.

"Jason was very informative and had good communication with me through the process."

Kathy R.

"I couldn't be more pleased and will be using them in the future for my home."

Courtney S.

"I highly recommend."

Kevin K.

" I highly recommend Classic Improvement Products as they are professional and dependable from start to finish."

Jeana F.

"Great company to work with. They are just amazing and so nice."

Dorris T.