ScreenEze Screens Brochure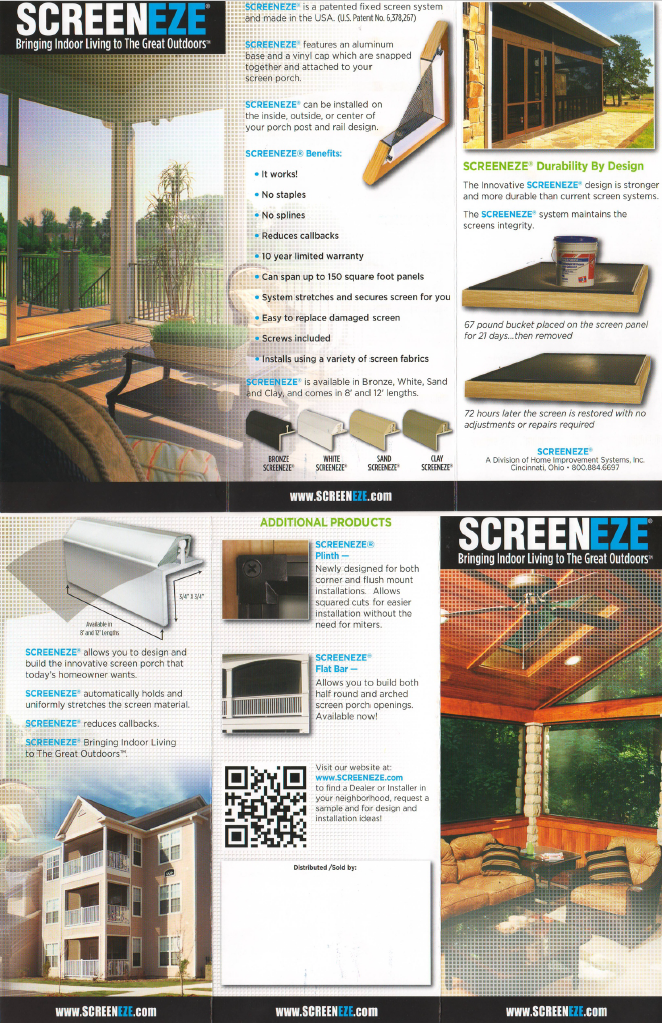 We're Dedicated to Delivering a 5-Star Experience
Past Customers Are Our Best Advertisements
"Our Power Privacy Screen door on my husbands "Man Cave" (garage) is the best addition ever!"

Nichol R.

"Tamara has been absolutely wonderful to work with and is extremely pleasant!"

Chris B.

"Tamara kept in touch with me the entire process and went above and beyond what was promised."

Quy N.

"GAME CHANGERS!!!"

Brian W.

"I couldn't be more pleased and will be using them in the future for my home."

Courtney S.

"Great company to work with. They are just amazing and so nice."

Dorris T.

"The customer service with this company is off the charts."

A K.

"Do it! You'll be glad you made the call."

Michael K.

"They were friendly and cleaned up after themselves."

Ken N.

"Great family owned business that puts their customer's satisfaction first and foremost."

Jennifer G.

"I am a very happy customer!"

Carol J.

"Our dealing with this company has been nothing but pleasurable."

Briana D.

"Installation was perfect; the doors now glide with a fingertip effort."

Joyce T.

"They are very professional, reasonably priced and awesome customer service!"

Ann N.

"So professional and thorough."

Carrie P.