ScreenEze Screens Brochure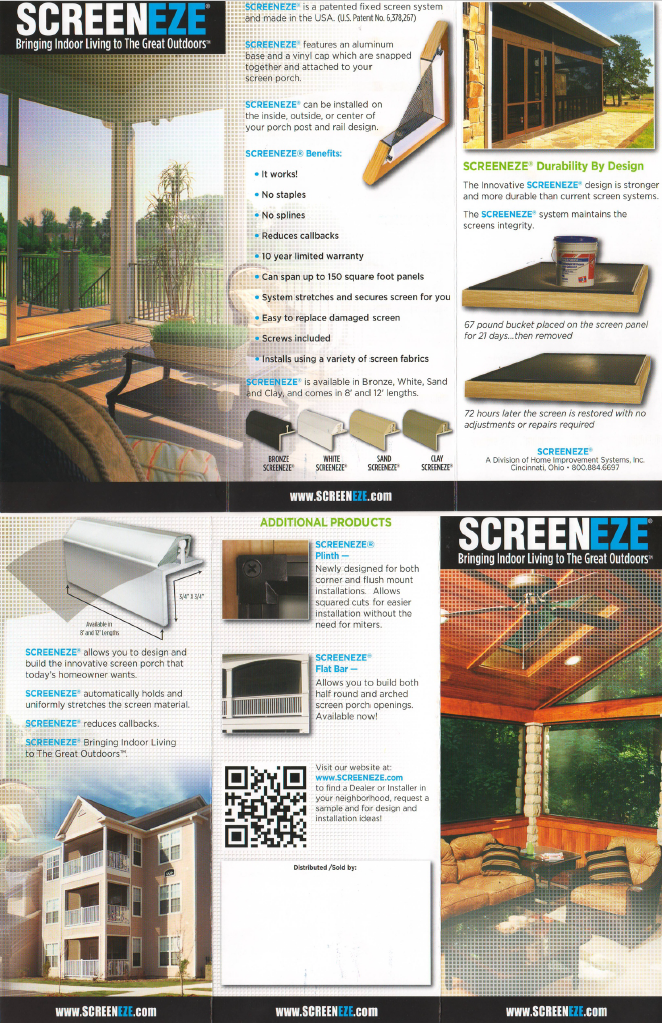 We're Dedicated to Delivering a 5-Star Experience
Past Customers Are Our Best Advertisements
"If you don't have them in your bidding process you lose!"

Donald H.

"The whole process from quoting to installation was very professional and service oriented."

Danny C.

"From their customer service in the office to the installation team, they are top notch."

Lorraine C.

"They did an outstanding job of customer follow up and kept us in the loop throughout the project."

Michael M.

"You exceeded my expectations."

Cheree F.

"I highly recommend."

Kevin K.

" I highly recommend Classic Improvement Products as they are professional and dependable from start to finish."

Jeana F.

"My husband is very picky about details and Cesar knocked it out of the park."

Aoife H.

"We are very impressed with the product and the customer service"

Paula L.

"They're really professional and pleasant to deal with and they stand behind their products."

Christine E.

"They are so easy to clean, look fantastic, and I really like the privacy they give us."

Darlene N.

"Would highly recommend to anyone looking to transform their house into a home."

Frank J.

"I promise you will not be disappointed!!"

Carmelo L.

"I would recommend them to anybody!"

Jeannie C.

"Great family owned business that puts their customer's satisfaction first and foremost."

Jennifer G.