ScreenEze Screens Brochure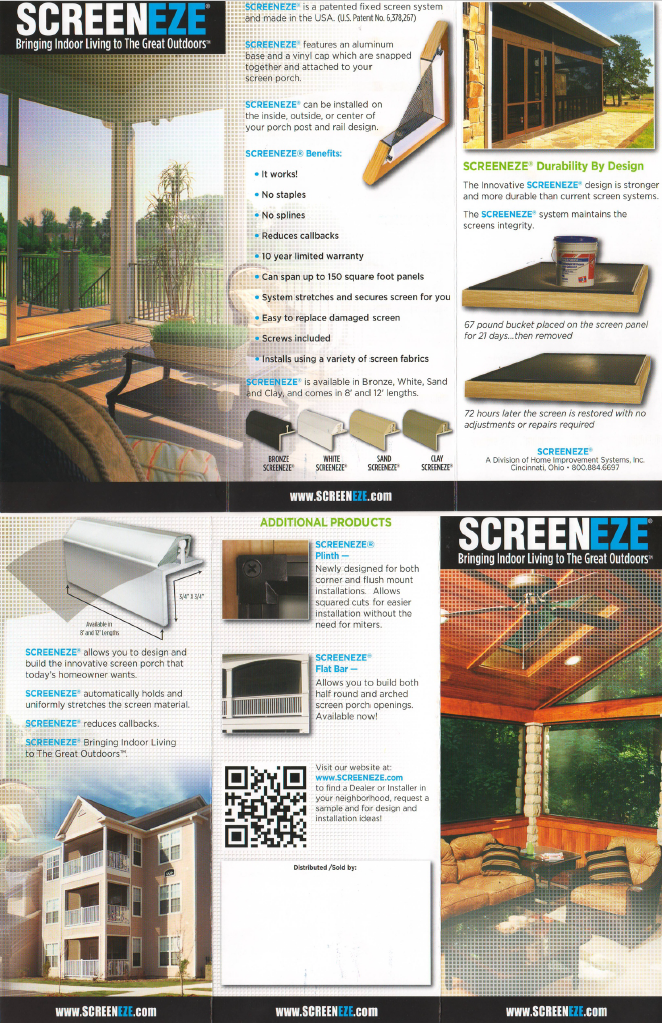 We're Dedicated to Delivering a 5-Star Experience
Past Customers Are Our Best Advertisements
"They were friendly and cleaned up after themselves."

Ken N.

"Great company to work with. They are just amazing and so nice."

Dorris T.

"He did a fantastic job as everything looked amazing when he was done."

Kevin S.

"We are very impressed with the product and the customer service"

Paula L.

"They did an outstanding job of customer follow up and kept us in the loop throughout the project."

Michael M.

"The customer service with this company is off the charts."

A K.

"I promise you will not be disappointed!!"

Carmelo L.

"Our only regret is that we didn't make this change sooner!"

Michele N.

"Our Power Privacy Screen door on my husbands "Man Cave" (garage) is the best addition ever!"

Nichol R.

"I am a very happy customer!"

Carol J.

" I highly recommend Classic Improvement Products as they are professional and dependable from start to finish."

Jeana F.

"We have received so many compliments from our friends!"

Susan N.

"Tamara has been absolutely wonderful to work with and is extremely pleasant!"

Chris B.

"They are very professional, reasonably priced and awesome customer service!"

Ann N.

"I enthusiastically recommend this company!"

Lynda L.