ScreenEze Screens Brochure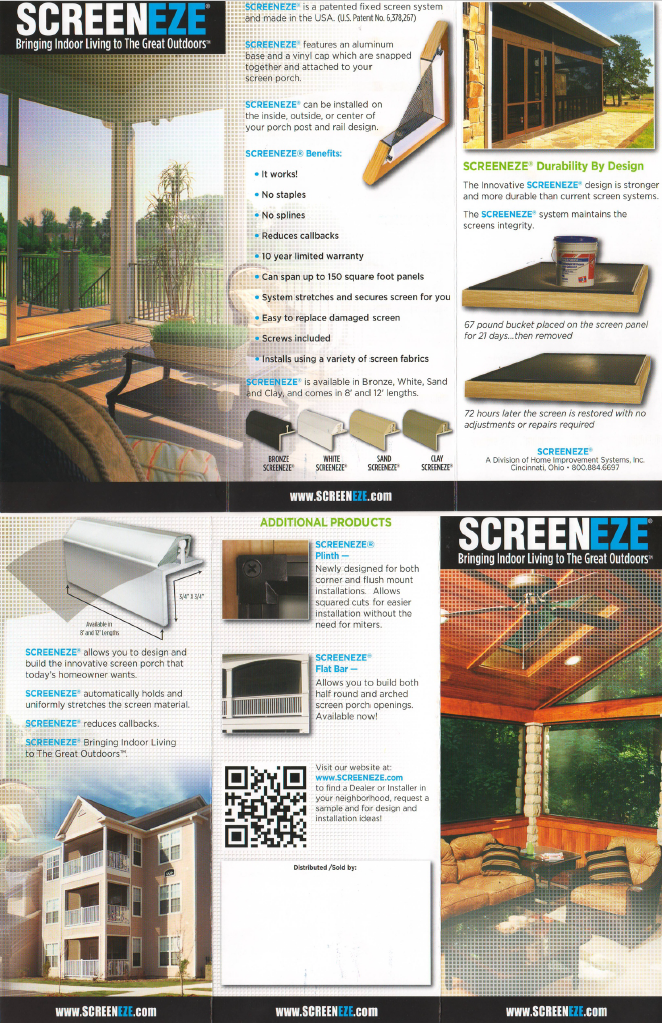 We're Dedicated to Delivering a 5-Star Experience
Past Customers Are Our Best Advertisements
"From their customer service in the office to the installation team, they are top notch."

Lorraine C.

"I will totally go with these guys again in a heartbeat!"

Matt S.

"This company brings great friendly service, with fast reliable work."

Scott W.

"I couldn't be more pleased and will be using them in the future for my home."

Courtney S.

"The whole process from quoting to installation was very professional and service oriented."

Danny C.

"They're really professional and pleasant to deal with and they stand behind their products."

Christine E.

"Do it! You'll be glad you made the call."

Michael K.

"The customer service with this company is off the charts."

A K.

"I enthusiastically recommend this company!"

Lynda L.

"Give them a chance. You won't be disappointed."

Corrine G.

"We have received so many compliments from our friends!"

Susan N.

"Jason was very informative and had good communication with me through the process."

Kathy R.

"He did a fantastic job as everything looked amazing when he was done."

Kevin S.

" I highly recommend Classic Improvement Products as they are professional and dependable from start to finish."

Jeana F.

"I promise you will not be disappointed!!"

Carmelo L.