ScreenEze Screens Brochure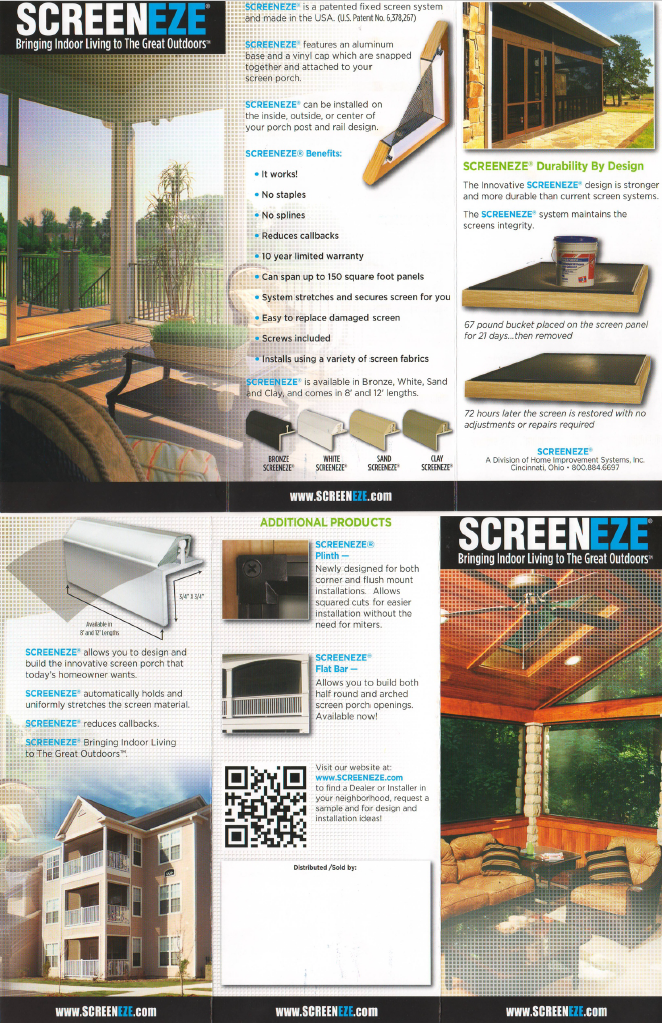 We're Dedicated to Delivering a 5-Star Experience
Past Customers Are Our Best Advertisements
"I highly recommend Classic Improvement Products."

Jan L.

"William was completely professional, showed up on time and left the area cleaner than when he arrived."

Christine S.

"She was professional honest and did a superb job!"

Heidi D.

"Jason was very informative and had good communication with me through the process."

Kathy R.

"I would recommend them to anybody!"

Jeannie C.

"Our oversized power shades are amazing! Very happy."

Adam B.

"He did a fantastic job as everything looked amazing when he was done."

Kevin S.

"So professional and thorough."

Carrie P.

"The customer service with this company is off the charts."

A K.

"Great family owned business that puts their customer's satisfaction first and foremost."

Jennifer G.

"GAME CHANGERS!!!"

Brian W.

"Tamara kept in touch with me the entire process and went above and beyond what was promised."

Quy N.

"It is AWESOME when a company meets if not exceeds your expectations."

Tanya R.

"Do it! You'll be glad you made the call."

Michael K.

"Installation was perfect; the doors now glide with a fingertip effort."

Joyce T.