ScreenEze Screens Brochure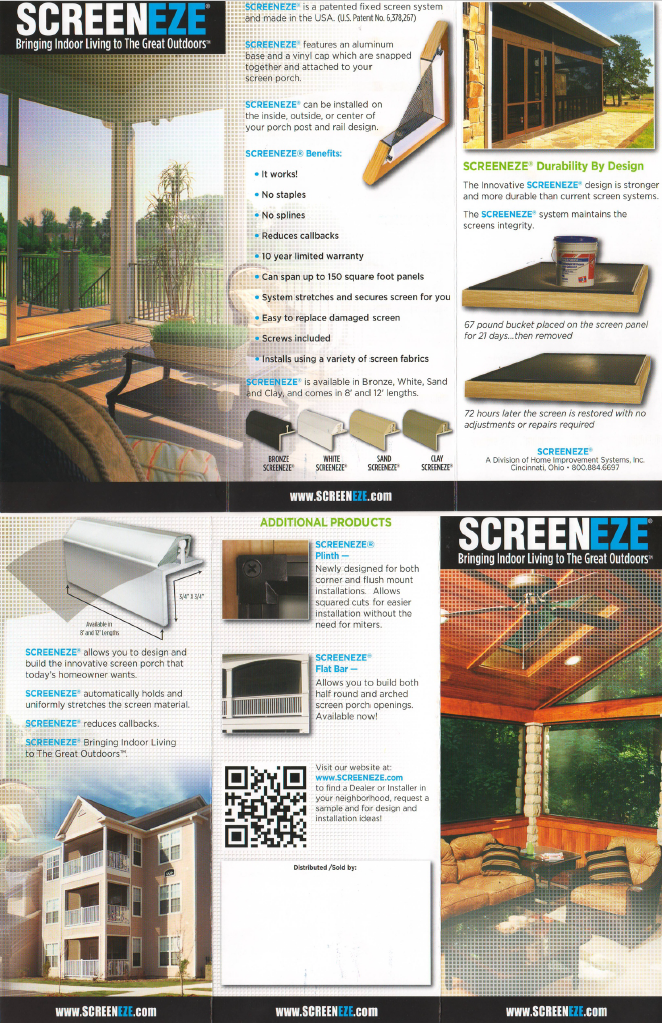 We're Dedicated to Delivering a 5-Star Experience
Past Customers Are Our Best Advertisements
"Very professional and excellent quality."

Candace L.

"It is AWESOME when a company meets if not exceeds your expectations."

Tanya R.

"I promise you will not be disappointed!!"

Carmelo L.

"I would recommend them to anybody!"

Jeannie C.

"From their customer service in the office to the installation team, they are top notch."

Lorraine C.

"Tamara kept in touch with me the entire process and went above and beyond what was promised."

Quy N.

"Would highly recommend to anyone looking to transform their house into a home."

Frank J.

"I cannot say enough about CIP & their staff!"

Sadie S.

"The customer service with this company is off the charts."

A K.

"I enthusiastically recommend this company!"

Lynda L.

"GAME CHANGERS!!!"

Brian W.

"Installation was perfect; the doors now glide with a fingertip effort."

Joyce T.

"I highly recommend Classic Improvement Products."

Jan L.

"The whole process from quoting to installation was very professional and service oriented."

Danny C.

" I highly recommend Classic Improvement Products as they are professional and dependable from start to finish."

Jeana F.