Improve Your Home's Coastal Aesthetic with Classic Improvement Products' Exterior Bahama Shutters
When it comes to infusing a touch of coastal charm into your home, Classic Improvement Products has the perfect solution. Our recent installation of Exterior Bahama Shutters in a front porch in the city of Seal Beach, California, stands as a testament to the marriage of style and functionality. Let's dive into the details of this project and explore how these shutters can transform any home into a seaside retreat.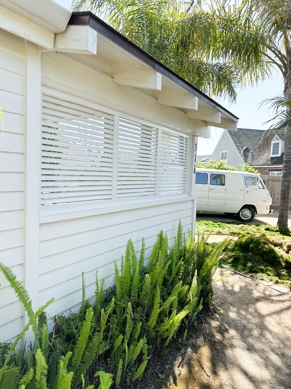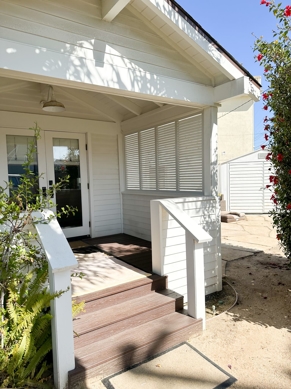 Bringing the beach vibes to your doorstep, our Exterior Bahama Shutters are crafted to evoke the breezy, laid-back atmosphere of coastal living. Designed with both aesthetics and durability in mind, these shutters not only enhance the overall look of your home's exterior but also provide practical solutions for sun protection and privacy.
In our Dana Point installation, the Exterior Bahama Shutters seamlessly complemented the porch, adding an unmistakable touch of sophistication and elegance. The louvers allow for easy regulation of sunlight and air, giving homeowners the freedom to create their desired ambiance at any time of the day.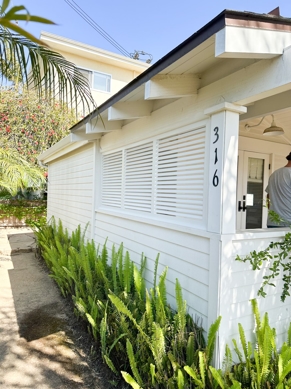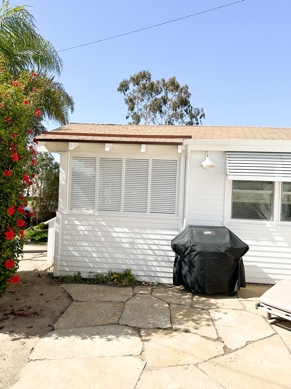 At Classic Improvement Products, we pride ourselves on delivering not just products but experiences. Our commitment to quality craftsmanship and customer satisfaction is evident in every project we undertake. Whether you're looking to revamp your front porch, create a cozy outdoor space, or enhance your home's overall appeal, our Exterior Bahama Shutters are the perfect choice.
To bring the coastal essence to your home, reach out to us at (866) 567-0400 or visit our website at www.chiproducts.com. Let us help you turn your living space into a tranquil coastal haven that you'll never want to leave.
Discover the beauty and functionality of Classic Improvement Products' Exterior Bahama Shutters and embark on a journey to transform your home into a serene, coastal-inspired sanctuary. Join us in embracing the art of seamless indoor-outdoor living and redefine your living space with our premium home improvement solutions.
You won't find higher quality LA County, Inland Empire, or Orange County home improvement services.
Connect With Us!