Check out our wide range of window treatments by clicking the image below.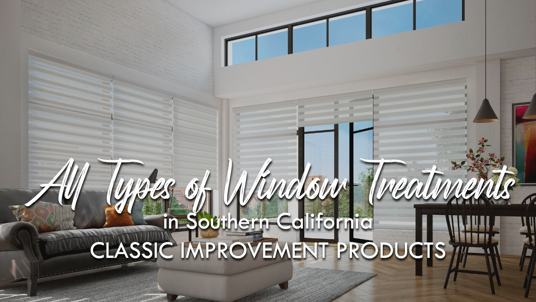 At Classic Improvement Products, we offer a comprehensive selection of window treatments to fit your style and budget. From the classic look of horizontal wood blinds to the sleekness of roller shades, our products are designed to enhance the beauty and functionality of your home or office. We are proud to serve Orange County, Los Angeles County, Riverside County, San Bernardino County, Palm Springs, Temecula, and Ventura, California. Contact us today to schedule your consultation and experience the difference our window treatments can make.
Classic Improvement Products
Phone 866-567-0400
You won't find higher quality LA County, Inland Empire, or Orange County home improvement services.
Connect With Us!