A customer from Temecula, California called us wanting to replace the blinds on the home she's moving into. These are the blinds.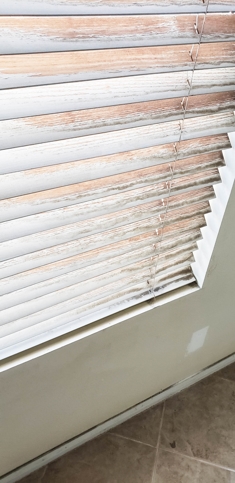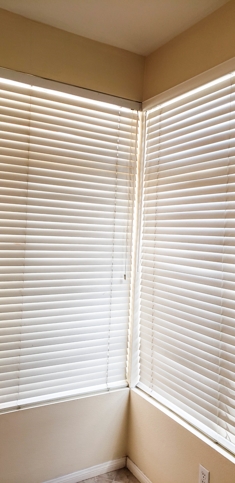 They are discolored and faded from the sun, cracked, have peeling paint, and are missing valances/headpieces. The customer had our sales rep, Tamara, come out and measure for new Faux Wood Blinds.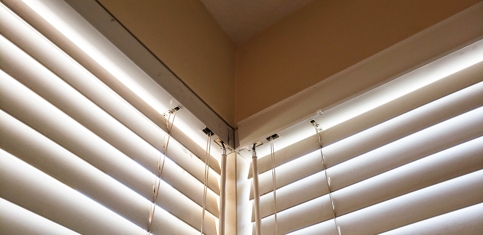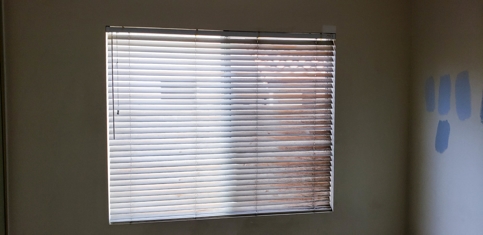 If your Blinds look like this, call us! We'll come out and measure for some new Blinds to get your Window Treatments up to par in no time.