🛠 We can't stop talking about this gorgeous installation we did of Trapezoid Interior Shutters in Lake Forest, California!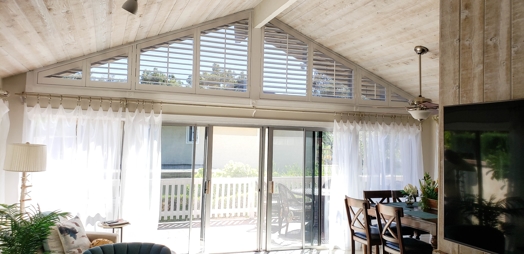 Here is the story behind them in the homeowner's own words:
🏠 "After hearing no from other companies several times, regarding blinds or shutters for my windows, I finally contacted Classic Home Improvement due to their exceptional reviews. Tamara came to my house and looked at my big awkward and somewhat uneven trapezoid windows, and discussed a vision she had for taking on the job.
✏️ She drew illustrations for me, and showed me her ideas.. She then brought back her carpenter, (a true gem) , who helped her figure out the best way to take on this complicated job. They agreed to take it on. After two months, (exactly when they said they would be ready) the time came to put them up. I was absolutely blown away by the exquisite product that they came up with, and the carpenter is so skilled that he even made the crooked beams look straight.
☀️ The result was nothing short of ingenious! These shutters really class up my living room, as well as being functional for blocking out the brutal afternoon sun. I cannot speak highly enough of how brilliant and caring this company is. So imaginative and thorough. This was the only company who took the time to draw mockups for me, as well as bring samples with them to help me understand what they could do.
🗣 I will NEVER use anyone else and I encourage everyone reading this, to use Classic Improvements! I am beyond happy and impressed with the results!"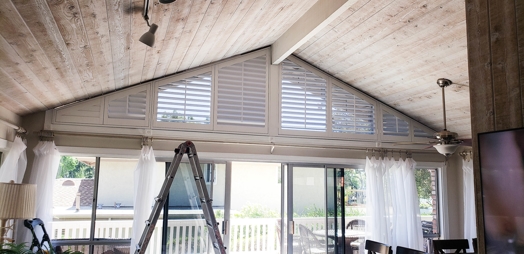 📱 If you want a team that can bring your impossibly home improvement dreams to life, call (866) 567-0400 or visit www.chiproducts.com today!