Check out this Single Front Door StowAway Arched Retractable Screen with a gray frame and gray fiberglass mesh that our team installed in Yorba Linda, California.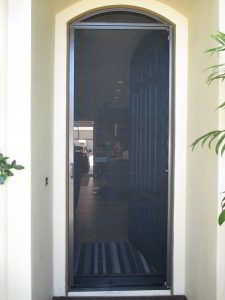 There is virtually no door design that we cannot build a retractable screen for. We custom-fabricate StowAway retractable screens to the precise customization instructions of each customer so that every door is perfectly built for your specific home.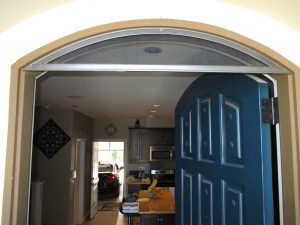 Unlike with a conventional screen door, a retractable screen won't cover up your beautiful door when not in use.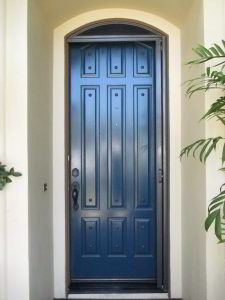 To see all of the many features we offer for your customization, click here. To purchase yours, click here or call (877) 960-0594 for an estimate!
We are the family-run residential, commercial, and wholesale improvement company based in Anaheim Hills, California. We are proud to build and install the "Official Retractable Screen Door of Southern California" in Orange County, LA County, and the Inland Empire.