Commercial Retractable Screen Door Features
Features of Our Commercial Products
A StowAway Retractable Screen is an alternative to traditional swinging or sliding screens for doors or windows. StowAway Retractable Screens are perfect for any business that is looking to maximize airflow, stop flying bugs or regulate the intense heat from the sun during the day. Install an Orange County Retractable Screen on the front door and back door for that perfect cross breeze or install one on that front window for solar protection from that late afternoon sun.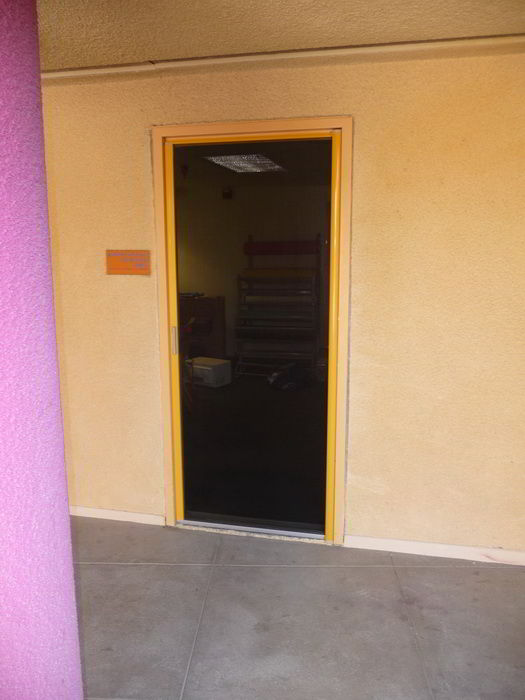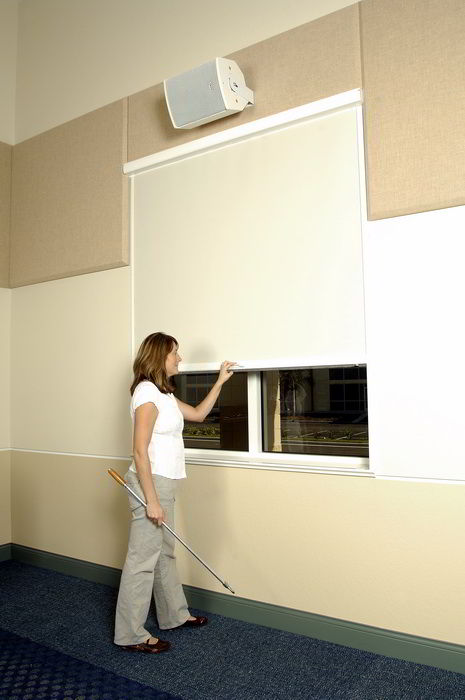 The StowAway Retractable Screen is fabricated in our local warehouse in Anaheim Hills, California. Every single feature of the screen is customized to fit the needs for each application as to where the screen is to be installed.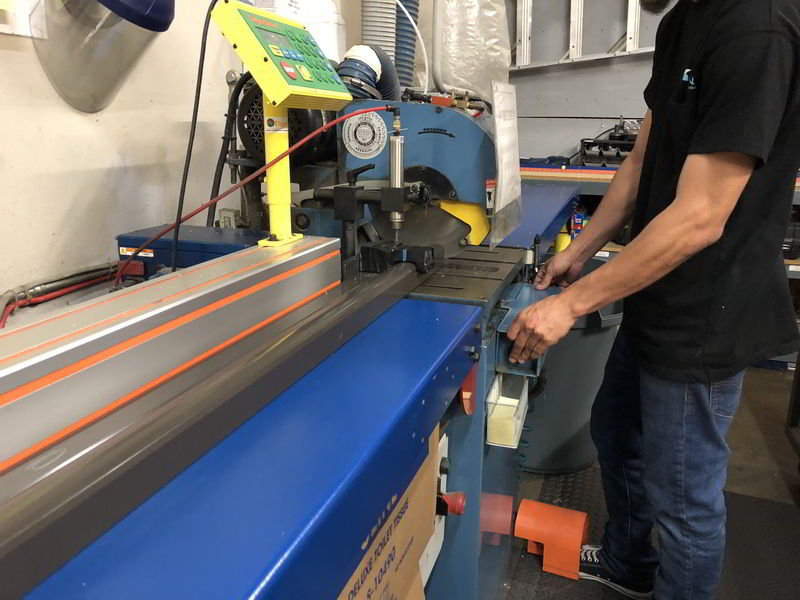 StowAway Screens can be installed on any door or window up to 108" for the housing length. A single screen can cover a pull up to 72" while a double screen where two units meeting in the middle can cover a pull up to 144" using a standard Black or Grey Window Mesh.
Our screens are available in 19 colors including powder coated colors, anodized colors as well as wood veneer finishes. Custom colors are also available in any RAL Tiger Drylac powder coat finish and color.
Mesh options vary from maximum ventilation to maximum solar protection. They include Black or Grey Window Mesh, Black or Grey Stiffened Fiberglass Mesh, Black Polyester Pet Mesh, Black Solar No-See-Um, Black Solar Medium (80%) and Black Solar Max (90%) Mesh.
Included with every single standard retractable screen is a close device that allows the unit to retract, a die-cast aluminum handle, a top and bottom rail (or left/right if application is a pull-down unit), a top molding and a bottom sill adapter for rail support.
Upgrades available include a slow close device, locks, latches, pet guards, recessed handles, position holders, grabber catches, mesh stickers and much more.
Ready to choose the model and finish that works best for your business? Call Classic Improvement Products today at (877) 960-0594 to speak to our team about StowAway Retractable Screens in Orange County.