In the idyllic town of La Quinta, California, a stunning home recently underwent a transformative upgrade that seamlessly blended style and practicality.
We installed exquisite double and single door retractable screens, elevating the home's aesthetics and enhancing its functionality. Let's delve into the details of this remarkable project that exemplifies our company's commitment to excellence.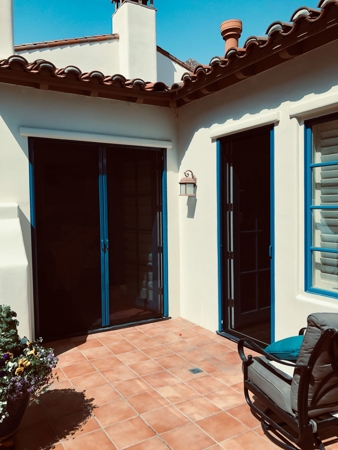 Unveiling the Perfect Match
One of the standout features of this installation was a flawless integration of the retractable screens with the home's existing aesthetics. The housing and pull bar were meticulously custom-colored to perfectly match the trim of the residence, creating a harmonious visual appeal. This level of precision showcases our company's dedication to delivering tailored solutions that complement the unique style of each client's home.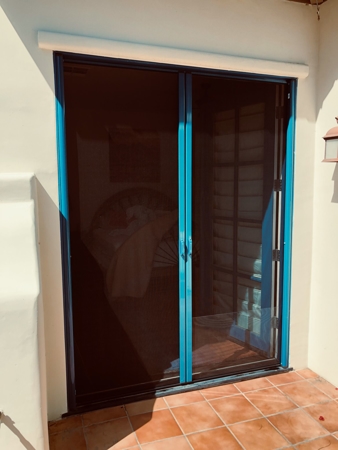 French Door Double Screen
To enhance the charm and functionality of the French door, we installed a double retractable screen. These screens effortlessly glide across the opening, providing protection against insects and allowing the homeowners to enjoy fresh air without compromising on comfort or style. With the screens in place, the homeowners can now relish in the beauty of the outdoors from the comfort of their home, all while maintaining a barrier against unwanted pests.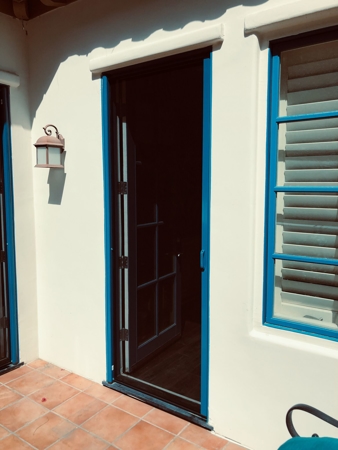 Single Door Screen
In addition to the French door, Classic Improvement Products also installed a single retractable screen for another entrance in the home. This thoughtful addition ensures that every aspect of the homeowner's needs was catered to. The single door screen provides the same level of convenience and protection as its double-door counterpart, creating a seamless transition between indoor and outdoor spaces.
Contact Classic Improvement Products
If you are looking to enhance your home's aesthetic appeal and functionality with custom retractable screens, Classic Improvement Products is the ideal choice. Our exceptional craftsmanship and attention to detail ensure that every project is executed to perfection. For a free quote and consultation, call us at (866) 567-0400. Alternatively, visit our website, www.chiproducts.com, to learn more about how we can bring your vision to life.
You won't find higher quality LA County, Inland Empire, or Orange County home improvement services.
Connect With Us!