Click the image below to watch the most informative video on Garage Door Motorized Power Screens on the internet!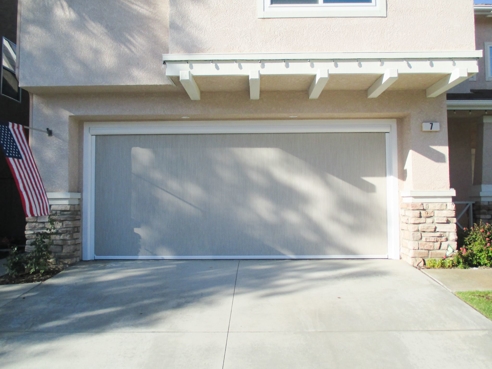 Are you looking for a Motorized Garage Door Power Screen in Orange County, Los Angeles, Riverside County, San Bernardino, Ventura or Palm Springs?
You just found the most amazing home improvement product available today for your home called the Motorized Garage Door Power Screen. This screen will convert your garage into a shaded, comfortable, private and pest-free environment. The screen is pest free thanks to the left and right zipper side track system!
Motorized Power Screens are the ideal solution for any opening that helps add living space to your home, as well as provide shade, weather protection, privacy and protection from unwanted critters. Motorized Power Screens offer an unobstructed view while reducing the harmful effects of the sun's powerful ultra violet rays. In addition, Motorized Power Screens will protect your furniture and epoxy floors or carpet from the harmful UV Rays so common to Southern California.
To get started on your new Garage Door Motorized Power Screen, visit www.chiproducts.com or call (866) 567-0400 today!