Classic Improvement Products installs top-hung Closet Doors in Los Angeles County!
Check out these two installations of top-hung, hollow core, smooth bypass Closet Doors with Santa Fe designs that our team did in two bedrooms in a home. One of them was a 2-track, 2-panel application and the other was a 2-track, 4-panel application.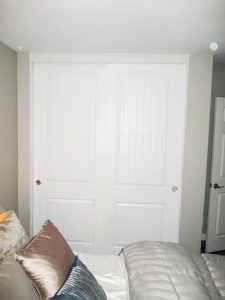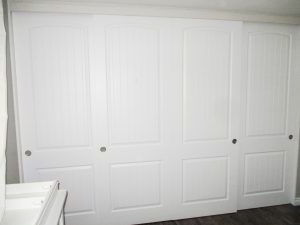 If you need the Closet Doors in your home to match each other or to match your door designs, contact us! Click here or call (877) 960-0594and let us know what you need! Our team would be happy to assist you. We do Closet Door installations in cities like Lynwood, Long Beach, Pasadena, and Burbank California in Los Angeles County.
We are a family-owned and operated residential, commercial, and home improvement company based in Anaheim Hills, California. Our team installs the best Closet Doors in Orange County, LA County, and the Inland Empire.