We installed these 3-panel, 2-track Ovation sliding Closet Doors with white laminated glass panels in a modern style bedroom with a rustic touch.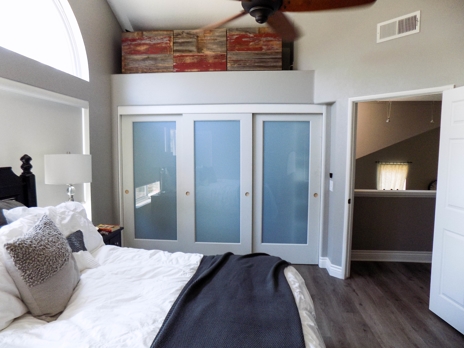 These triple sliding closet doors were the perfect addition to help create that perfect balance between the two styles. They're also top-hung, meaning they won't scratch the beautiful wood floors!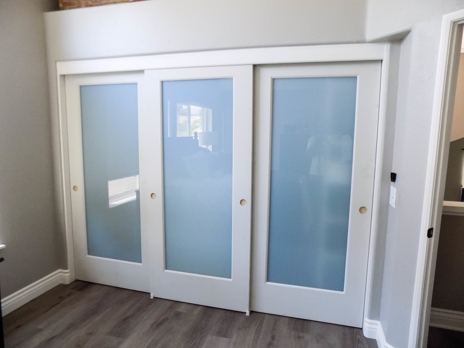 To see the many features, materials, and configurations we offer for Closet Doors, go to www.chiproducts.com/residential
You can also click here to make a purchase, or call (866) 567-0400 if you have any questions!