Classic Improvement Products installs Room Dividers in Los Angeles County, California! Check out this 3-track, 3-panel Room Divider that our team custom fabricated and installed! The aluminum frame, laminated glass, and regular glass enhance the modern look of this home's interior as well as conveniently function as a Room Divider.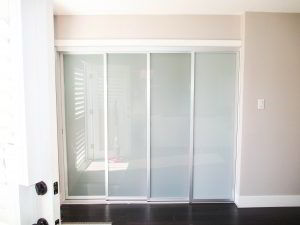 If you have spaces in your home or office that need a Divider, no one offers more features for customization or better quality Room Dividers than Classic Improvement Products.
Visit www.chiproducts.com to see all of the many features available for your customization, or call (877) 960-0594 for a free estimate! Common installation cities include Rancho Palos Verdes, California in Los Angeles County.