With 284 days of sun in Southern California, why not get creative with your outdoor living space? Here are some ideas from our awesome customers.
1. Patio Motorized Power Screen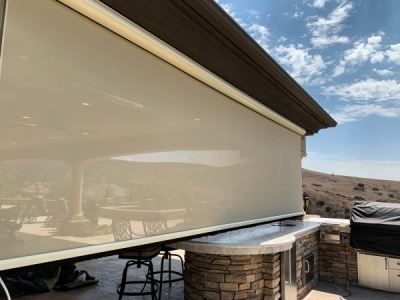 Host guests comfortably in your patio with a Motorized Patio Power Screen! Give your patio privacy without impeding your view from the inside with Textilene 80% Solar Screen mesh. Have your screen installed on the outside of your patio and press a button to raise or lower it. Pick the right color to match your patio's color scheme, and you're ready to comfortably entertain your guests.
2. Sloped Trellis Awning Cover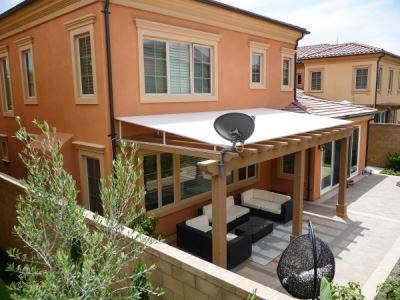 Give your patio the shade your trellis can't. The sleek Sloped Trellis Awning cover will not take away from the classic aesthetic of your patio trellis. Instead, it will both enhance the look of your trellis and stop the sun from beaming straight onto your patio area.
3. Casita Motorized Power Screens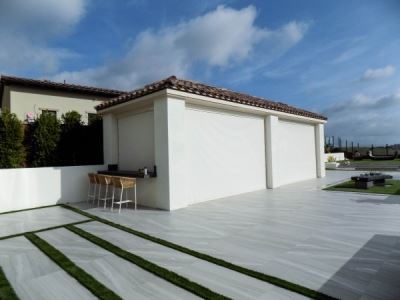 If you have a casita with an outdoor kitchen or living space of any kind, Motorized Power Screens are the perfect addition. Install the screens on the inside of your casita with guide rails, and your outdoor space is completely bug proof!
For more ideas and examples, be sure to follow us on Pinterest, Instagram, and YouTube! To purchase any of our products, click here or call (877) 960-0594 today.