Check out these 2-track, 2-panel Aluminum-framed Closet Doors with mirrors installed in a room undergoing remodeling.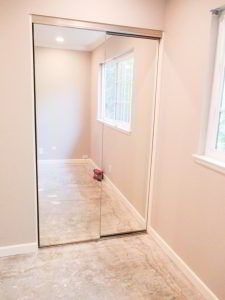 Classic Improvement Products installs high-quality Closet Doors in cities like West Covina, California in Los Angeles County, Orange County, and the Inland Empire. Aluminum-framed Closet Doors are the most popular of our Closet Door installations.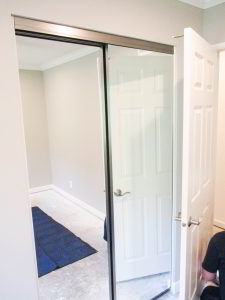 See all of the many features we offer for your customization!
Give your bedrooms a facelift today with some new Closet Doors! Just click here or call (877) 960-0594 today!