Classic Improvement Products proudly serves Blackstone Community in Brea, California as the go-to Motorized Power Screen installation company.
ANAHEIM HILLS, CA AUGUST 22, 2017 - Classic Improvement Products, is proud to announce themselves as the go-to Home Improvement company for the Blackstone Community. They have been installing Motorized Power Screens in the community ever since Blackstone first started building in Brea. Motorized Power Screens have been installed in every single neighborhood in Blackstone Community: Sorano, Montserrat, Coral Ridge, Emerald Heights, and Avignon; BUT not every home... Yet!
What makes Classic Improvement Products different? Our products are Factory-Direct. We fabricate and install. Everything we install is customized just for your home. The entire employee based team at Classic Improvement Products strives for 5-Star Customer Service on a daily basis. Our Motorized Power Screens are the best of the best, we only use Somfy Motors, Powder Coated Aluminum, Textilene or Ferrari Mesh and the best part is all systems include a vertical zipper side track system to prevent bugs, and critters. Just 3 weeks from Measure to Installation!
Motorized Power Screens of Blackstone Community for Brea, California
California Rooms | Garage Doors | Interior Doors & Windows | Exterior Doors & Windows | Patios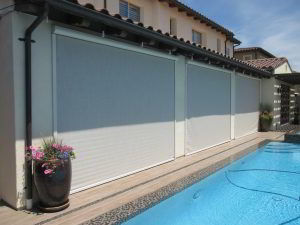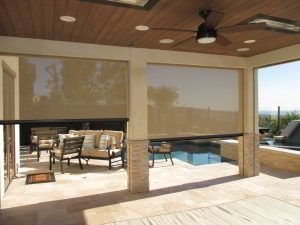 California Rooms & Motorized Power Screens compliment each other perfectly and provide instant privacy & all-around shade!
Here are 5 Reasons to go with Classic Improvement Products for your next project!
# 1 – We are a family owned business.
# 2 – Our Contractor's License number is 858310; we are fully bonded and insured.
# 3 – We have been in business since 2003.
# 4 – Our team of 20+ is 100% employee based. We use zero subcontractors.
# 5 – We are a 5-Star rated company on Yelp, Google, Facebook & Houzz.
Our service is unlike anything you will experience in this industry!
Join the rest of the Blackstone Community in Brea, California and call today to get your own Motorized Power Screen!
For more information about the products & services we offer, go to www.chiproducts.com