Commercial Plantation Shutters in Orange County
Features to Update Your Business Property's Interior
Our commercial Interior Plantation Shutters are available in composite which we call Polycore and wood which we call Lexwood. The Orange County Interior Plantation Shutters we offer will instantly transform the customer's perception of your business the minute they walk through your front door.
Polycore and Lexwood Shutters are available in numerous frame options, hinge colors and panel configurations. Both materials are available with a front tilt rod or hidden tilt rod feature. In addition, both products also have the optional upgrade to Divider Rails, Split Tilts, Vertical T-Post, Specialty Shapes, Door Handle Cut-Outs and much more.
Polycore Shutters
Polycore Interior Plantation Shutters are built with a solid synthetic polymer material that comes standard with an internal aluminum core for the rails, louvers, and stiles which allows us to build a wider panel. A single panel width can be up to 36" wide while still being under warranty. This amazing product feature allows one to maximize the light and viewing space when other brands would require 2 panels.
Our Polycore Shutters are available in 2-1/2", 3-1/2" and 4-1/2" louvers. The baked-on paint finish will never fade, chip or turn yellow and the best part of all is that they will never have to be repainted. The paint finish is available in 5 shades of white including Ultra White, Bright White, Dull White, Pearl White and Off White.
The best part about Polycore Shutters is that they are state certified to be fire retardant, moisture resistant and they are the perfect insulation window treatment.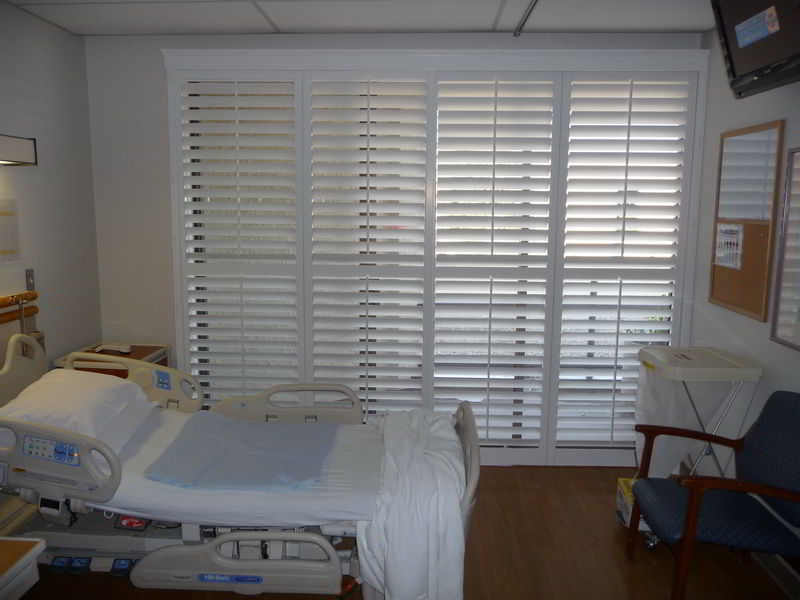 Lexwood Shutters
Lexwood Interior Plantation Shutters are built from a premium quality wood called basswood.
Our Lexwood Shutters are available in 2-1/2", 3-1/2" and 4-1/2" louvers. The durable baked-on paint finish is available in 20 shades of white. In addition, 20 wood stain finishes are available. Optional upgrades include a raw shutter finish with no paint or stain and/or a custom painted shutter to the color of your choice.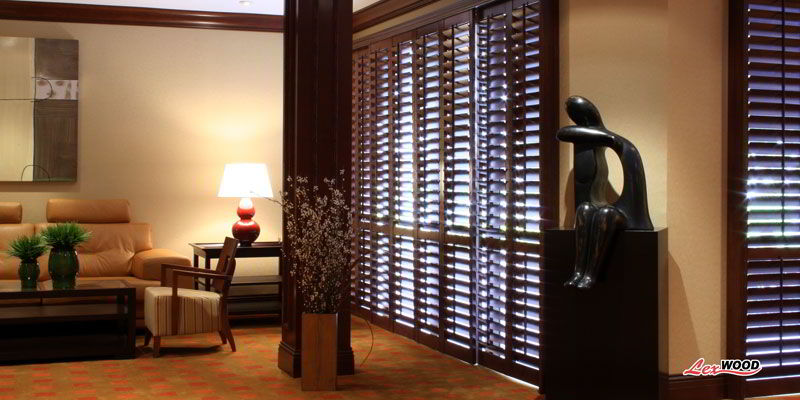 No matter what your company's needs may be, Classic Improvement Products can help. Call us at (877) 960-0594 today for more information about our Orange County plantation shutters!