Nestled along the picturesque coastline of Malibu, California, our recent installation of the Panormalite Side to Side Retractable Screen by Classic Improvement Products has brought a new level of comfort and sophistication to a stunning beachfront property. As the waves crash against the shore, this innovative addition seamlessly merges indoor and outdoor living, creating a harmonious space that captures the essence of coastal tranquility.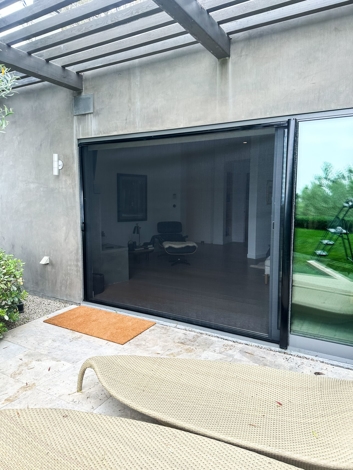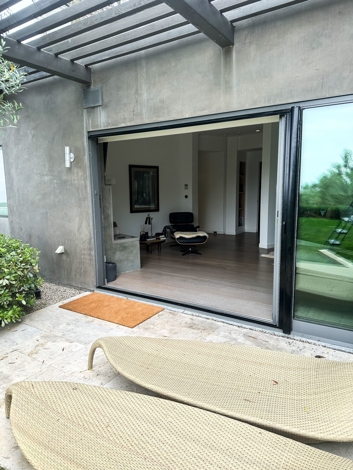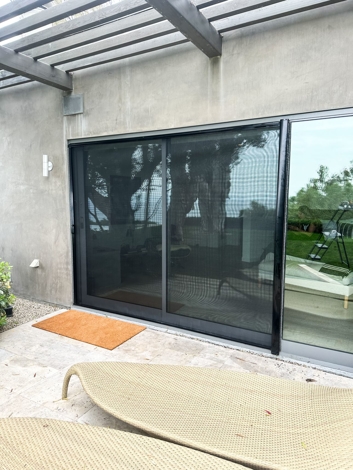 Uninterrupted Views
One of the primary challenges in coastal living is finding the balance between enjoying the breathtaking views and dealing with unwanted elements such as insects. The Panormalite Side to Side Retractable Screen offers an elegant solution, allowing residents to savor panoramic vistas without the intrusion of bugs. This retractable screen spans wide door openings effortlessly, offering an unobstructed connection to the natural beauty that surrounds the property.
Seamless Indoor-Outdoor Living
Malibu is renowned for its year-round mild climate, making outdoor living spaces an integral part of a homeowner's lifestyle. Our installation enhances this experience by seamlessly connecting indoor and outdoor areas. The retractable screen smoothly glides from side to side, creating an open and inviting atmosphere that invites the coastal breeze to flow freely throughout the home. Whether hosting a gathering or enjoying a quiet evening, residents can now relish in the beauty of their surroundings without compromising on comfort.
Sleek Design and Functionality
The Panormalite Side to Side Retractable Screen not only enhances the aesthetic appeal of the home but also prioritizes functionality. Crafted with precision and style, the screen adds a touch of modern elegance to the property. The sleek design complements the architectural elements of the home, creating a cohesive and visually appealing environment. With its user-friendly operation, residents can effortlessly control the screen, adapting their living space to meet the demands of any moment.
Classic Improvement Products Expertise
At Classic Improvement Products, we take pride in delivering seamless solutions that enhance the way people live in their homes. Our team of skilled professionals ensured a flawless installation process, paying meticulous attention to detail to guarantee the Panormalite Side to Side Retractable Screen met the highest standards of quality and performance.
Conclusion
In Malibu, where the ocean meets the sky, our Panormalite Side to Side Retractable Screen has become more than a practical addition; it's a statement of refined coastal living. As the homeowners revel in their newfound connection to nature, we at Classic Improvement Products are honored to have played a role in transforming their home into a haven of comfort and style. Discover the possibilities of indoor-outdoor living with Classic Improvement Products, where innovation meets elegance.
To purchase your Panoramalite Retractable Screens, visit www.chiproducts.com or call (866) 567-0400! You won't find higher quality LA County, Inland Empire, or Orange County home improvement services.
Connect With Us!