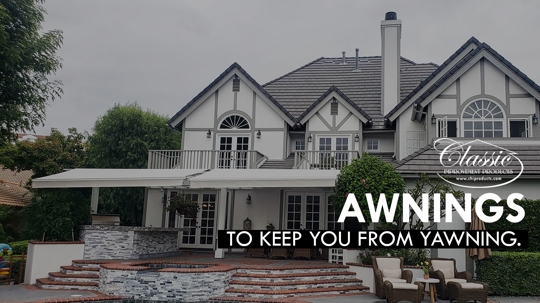 Have you ever looked at your home's exterior and wanted to yawn? Maybe it's boring, monotonous, the same ol' same ol'.
Why not spice it up with some custom
Awnings
from Classic?
Click any of the images above to see all of the options we have available to help extend the shade outside of your doors and/or windows, all while making your home look more interesting!