If you have a beautiful red front door like this customer in Chino Hills, California, why cover it with a bulky, traditional screen door?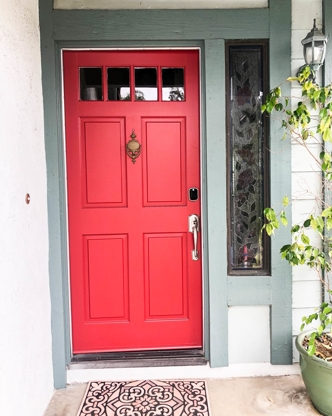 Leave it uncovered when your screen isn't in use with a quality StowAway Retractable Screen from Classic Improvement Products!
Go to www.chiproducts.com to see all of the many features we offer for you to customize the perfect Retractable Screen for your home, or call (866) 567-0400 for a free estimate!
Connect With Us!