What do you think of this 2-track, 2-panel glass, frameless Closet Doors that we installed? We think they look flawless!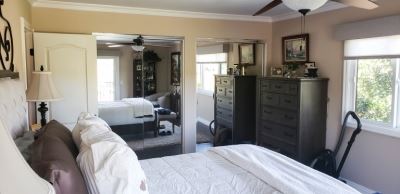 Looking to install Closet Doors soon? Take a look at all of the many different features we offer for Closet Doors by going to www.chiproducts.com/residential or call (877) 960-0594 with any questions you might have! Our awesome office staff can answer any questions you might have regarding our Closet Doors.
We are located in Anaheim Hills and install Closet Doors in Anaheim, California and other cities in Orange County.