We installed a bedroom and bathroom Wall Slide Room Divider in a room with a contemporary design.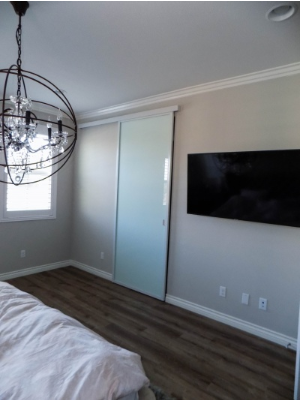 The Wall Slide Room Divider has a white frame and white laminated glass, which adds distinction to the sparsely decorated room.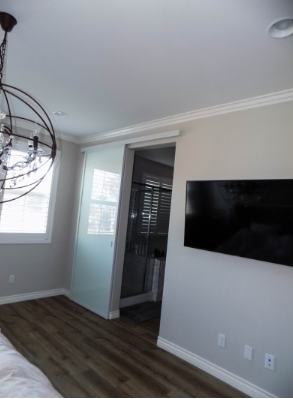 A Wall Slide Room Divider provides privacy without taking up the swinging space that a regular door would.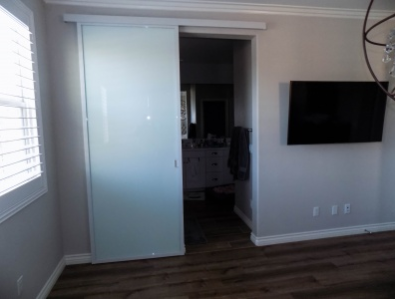 It also has a different look and feeling than a conventional door that we can't get enough of.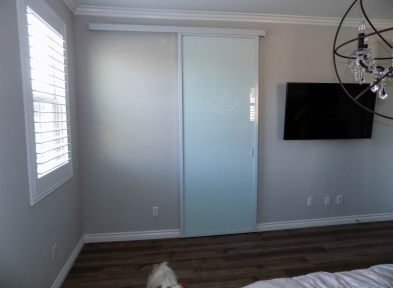 Need something similar for your own home? Visit www.chiproducts.com/residential, click here, or call (877) 960-0594 to have your own installed! Common installation cities include Aliso Viejo, California in Orange County.