Classic Improvement Products proudly serves Rancho Mission Viejo in South Orange County, California as the go-to Motorized Power Screen installation company.
ANAHEIM HILLS, CA AUGUST 28, 2017 - Classic has been installing more Motorized Power Screens in the community this last summer than ever before! Motorized Power Screens are being installed in these communities: Aria, Alondra, Aubergine, Briosa, Canopy, Cirrus, Cortesa, Heirloom, Iris, Trellis, Veranda, and Vireo. In addition, we have also installed in Arandano, Breton, Castana, Cereza, and Sandia in the Avocet sub-community. No matter what style of home or neighborhood you belong to in Rancho Mission Viejo our Motorized Power Screens will expand your living space and provide maximum sun control!
Motorized Power Screens are perfect for California Rooms, Patios, Exterior Doors, Exterior Windows, Interior Doors, Interior Windows and Garage Doors! If you are looking for Shade, Sun Control, Bug Control and/or Critter Control a Motorized Power Screen is a fantastic idea. Check out this detailed Motorized Power Screen Video found here:
https://youtu.be/awTnL_pjFMA
Motorized Power Screens of Rancho Mission Viejo, California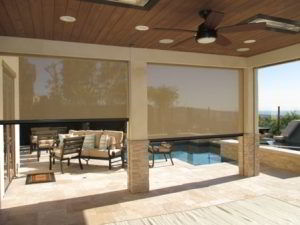 Garage Doors | Interior Doors & Windows | Exterior Doors & Windows | California Rooms | Patios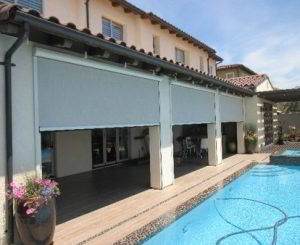 Our service is unlike anything you will experience in this industry!
Here are 5 Reasons to go with Classic for your next project!
# 1 – We are a family owned business.
# 2 – Our Contactor's License number is 858310
# 3 – We have been in business since 2003.
# 4 – Our team of 20+ is 100% employee based. We use zero subcontractors.
# 5 – We are a 5-Star rated company on Yelp, Google, Facebook & Houzz.
Join the rest of the Rancho Mission Viejo community and call today to get your own Classic Motorized Power Screen!
For more information about the products & services we offer, go to www.chiproducts.com
See the PDF version here: Rancho Mission Viejo Press Release