RV Nautilus Shower Doors Brochure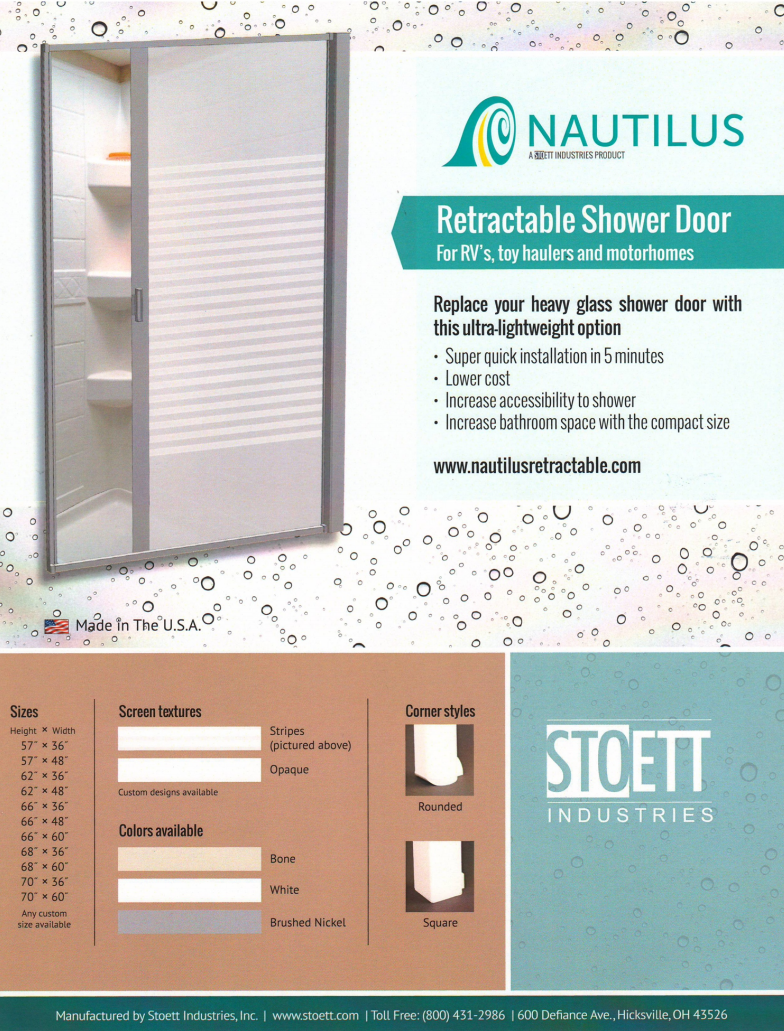 We're Dedicated to Delivering a 5-Star Experience
Past Customers Are Our Best Advertisements
"I enthusiastically recommend this company!"

Lynda L.

"She was professional honest and did a superb job!"

Heidi D.

"If you don't have them in your bidding process you lose!"

Donald H.

"It is AWESOME when a company meets if not exceeds your expectations."

Tanya R.

"They are so easy to clean, look fantastic, and I really like the privacy they give us."

Darlene N.

"He did a fantastic job as everything looked amazing when he was done."

Kevin S.

"Tamara kept in touch with me the entire process and went above and beyond what was promised."

Quy N.

"Our Power Privacy Screen door on my husbands "Man Cave" (garage) is the best addition ever!"

Nichol R.

"Very professional and excellent quality."

Candace L.

"They're really professional and pleasant to deal with and they stand behind their products."

Christine E.

"Do it! You'll be glad you made the call."

Michael K.

"We have received so many compliments from our friends!"

Susan N.

"The whole process from quoting to installation was very professional and service oriented."

Danny C.

"Front office staff is friendly and installers were prompt and professional. "

Cindy F.

"William was completely professional, showed up on time and left the area cleaner than when he arrived."

Christine S.