RV Nautilus Shower Doors Brochure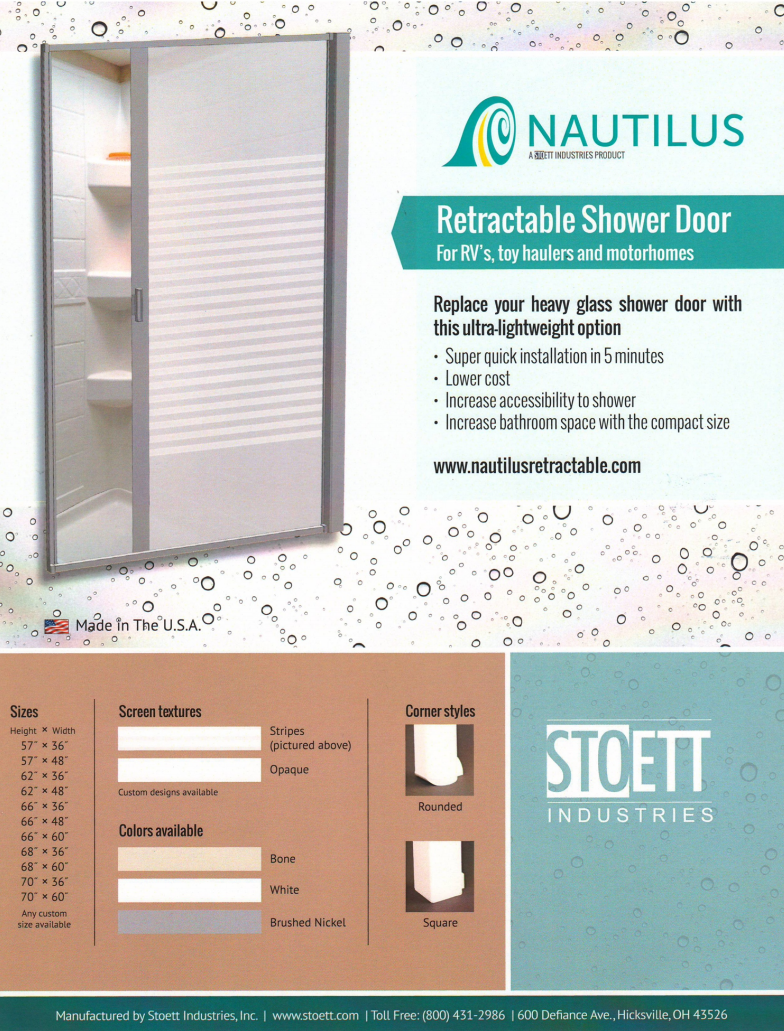 We're Dedicated to Delivering a 5-Star Experience
Past Customers Are Our Best Advertisements
"I cannot say enough about CIP & their staff!"

Sadie S.

"Our Power Privacy Screen door on my husbands "Man Cave" (garage) is the best addition ever!"

Nichol R.

"Great company to work with. They are just amazing and so nice."

Dorris T.

"I couldn't be more pleased and will be using them in the future for my home."

Courtney S.

"Installation was perfect; the doors now glide with a fingertip effort."

Joyce T.

"Front office staff is friendly and installers were prompt and professional. "

Cindy F.

"They're really professional and pleasant to deal with and they stand behind their products."

Christine E.

"They were friendly and cleaned up after themselves."

Ken N.

"He did a very fast quick and clean job."

Sally H.

"Every employee we had contact with was professional and courteous."

Teresa J.

"We were so excited to finally get them installed and was well worth the wait."

Thalia R.

"I promise you will not be disappointed!!"

Carmelo L.

"Give them a chance. You won't be disappointed."

Corrine G.

"The whole process from quoting to installation was very professional and service oriented."

Danny C.

"It is AWESOME when a company meets if not exceeds your expectations."

Tanya R.