RV Nautilus Shower Doors Brochure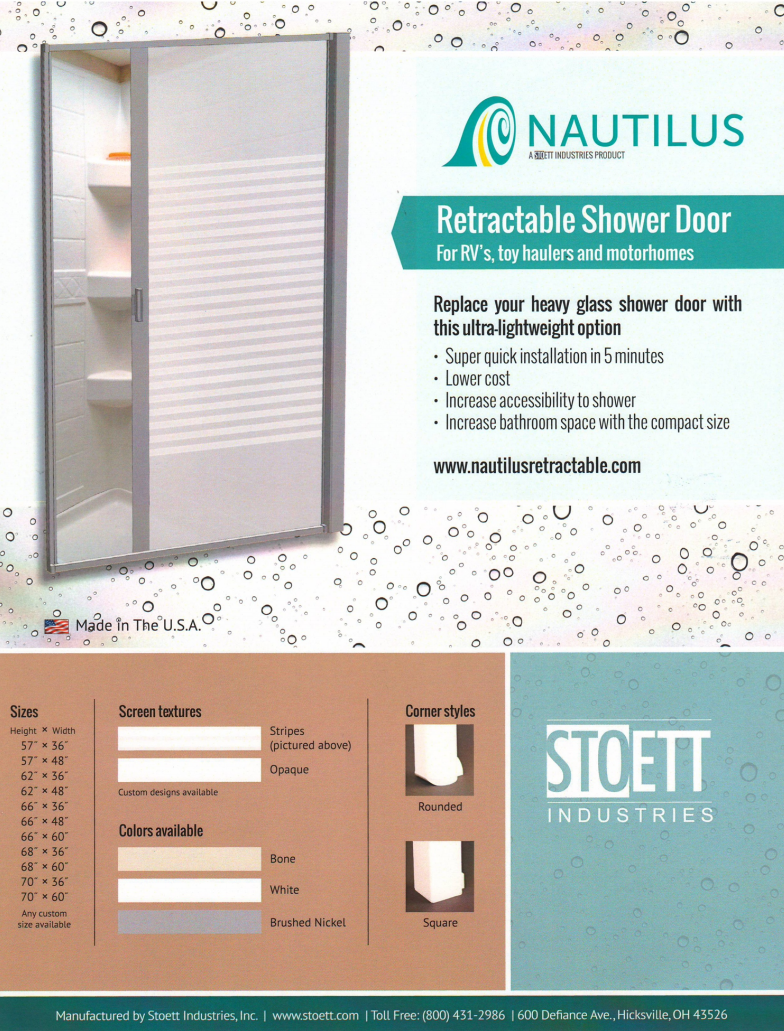 We're Dedicated to Delivering a 5-Star Experience
Past Customers Are Our Best Advertisements
"Do it! You'll be glad you made the call."

Michael K.

"I enthusiastically recommend this company!"

Lynda L.

"We were so excited to finally get them installed and was well worth the wait."

Thalia R.

"She was professional honest and did a superb job!"

Heidi D.

"They are so easy to clean, look fantastic, and I really like the privacy they give us."

Darlene N.

"I highly recommend Classic Improvement Products."

Jan L.

"Tamara kept in touch with me the entire process and went above and beyond what was promised."

Quy N.

"So professional and thorough."

Carrie P.

"They were friendly and cleaned up after themselves."

Ken N.

"They are very professional, reasonably priced and awesome customer service!"

Ann N.

"Jason was very informative and had good communication with me through the process."

Kathy R.

"You exceeded my expectations."

Cheree F.

"We are very impressed with the product and the customer service"

Paula L.

"Our Power Privacy Screen door on my husbands "Man Cave" (garage) is the best addition ever!"

Nichol R.

"Our oversized power shades are amazing! Very happy."

Adam B.